when i tell you i'm proud...
this isn't a pride month post. maybe sometime this month i'll write a pride essay, but right now... here... between these two eclipses and dealing with some deep family trauma... i ain't got it. so instead i want to talk about a project i've been organizing for some months.
this project is my favorite one i've ever been a part of.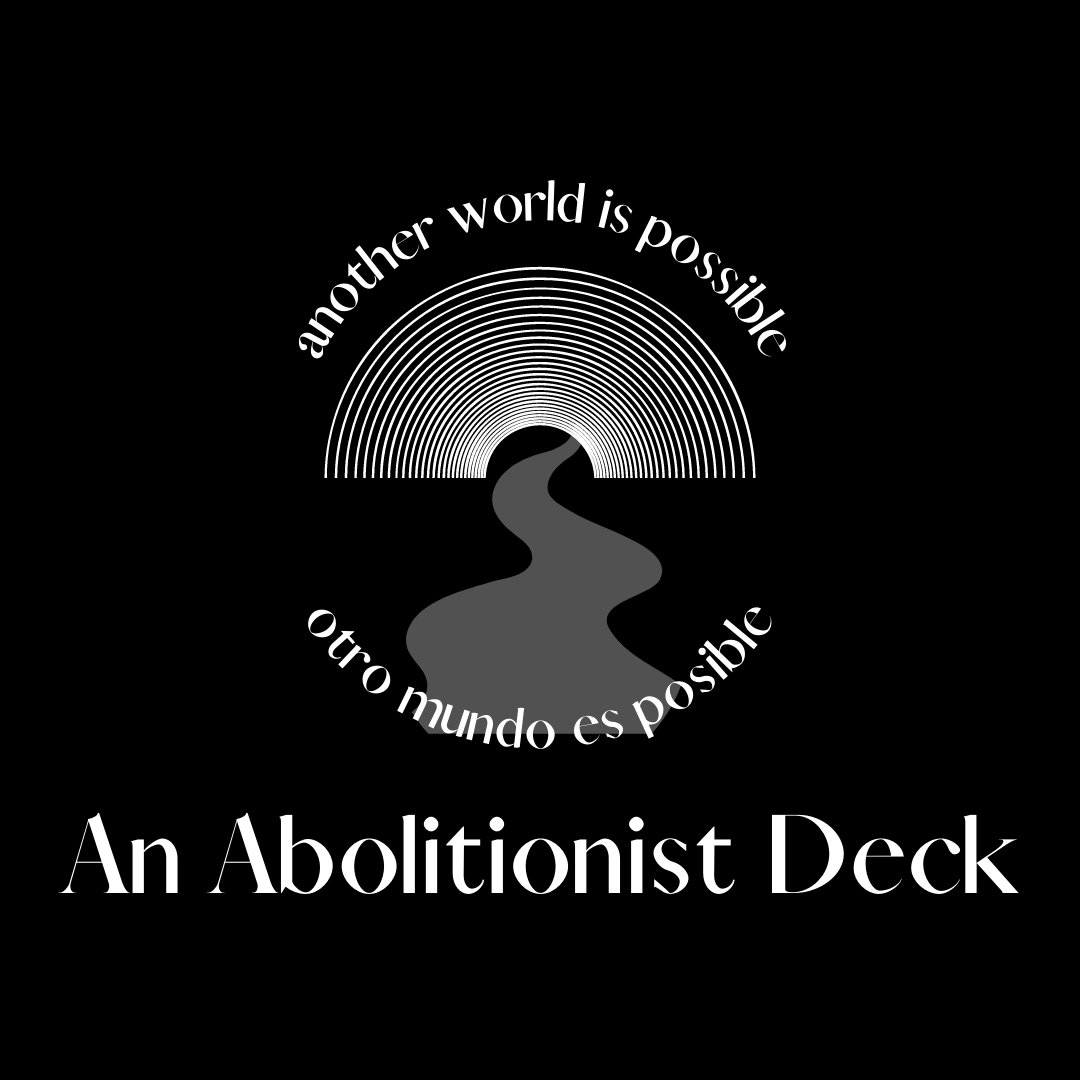 for the past three months 20 artists have been taking terms related to abolition and creating stunning visual representations of them. these visuals will be printed on cards that will come with an accompanying booklet of quotes to sit with and questions to reflect on for each card in english and spanish.
this offering is meant to be a tool for us to use to take intentional moments to bring abolitionist ideas and practices into our lives.
it is also a way for us to pay culture bearers for meaningful work and raise money for organizations subverting the myriad systems that benefit from incarcerating our neighbors and loved ones instead of addressing the deep wounds in our communities that so much "crime" stems from.
---
there are 200 decks being printed and 15 have sold in the first 24 hours. if you are interested in claiming your own, click the link below: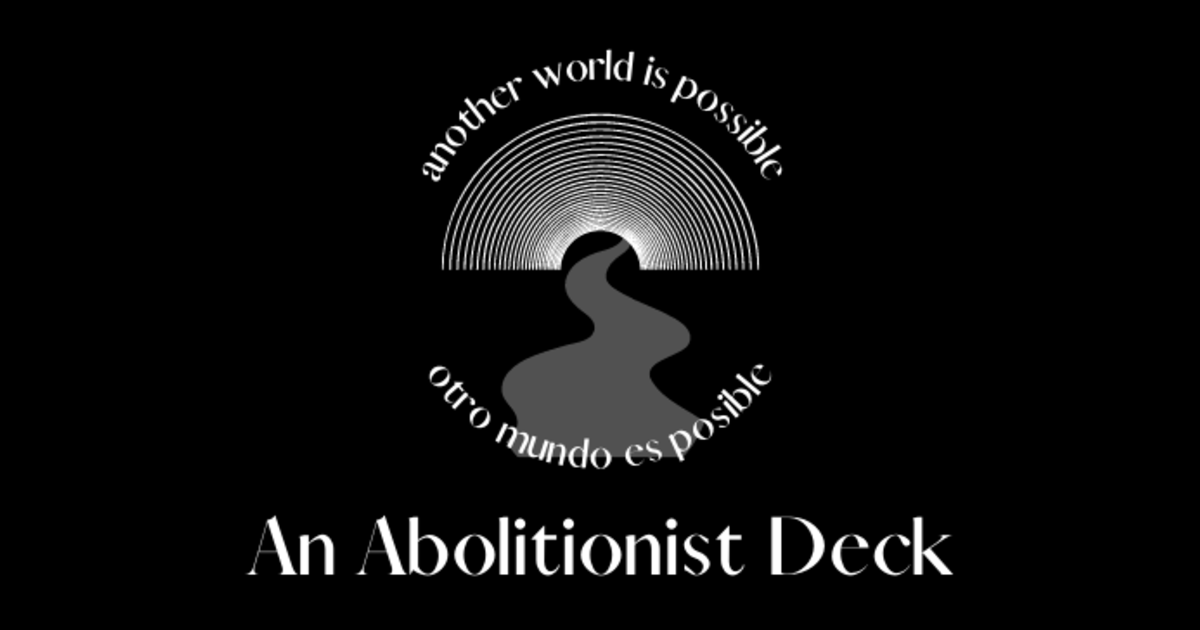 ---
our partner organizations
---
if you want a deck and are unable to afford the pre-order price, please email me.
if you are able to cover the cost of a deck for someone else, please email me.
thank you for being on this email list. without your support i would not have been moved to co-create this deck and experience the joy it has already brought me.
as always, i hope this is useful.
if it was and you've got five bucks a month to spare, click here.
with hope,
katie wills evans